We are excited to announce the following performances for the 2017-2018 season. All concerts will be held at "The Naz" in Brighton. Put these in your calendar and get excited! We have a great season ahead of us!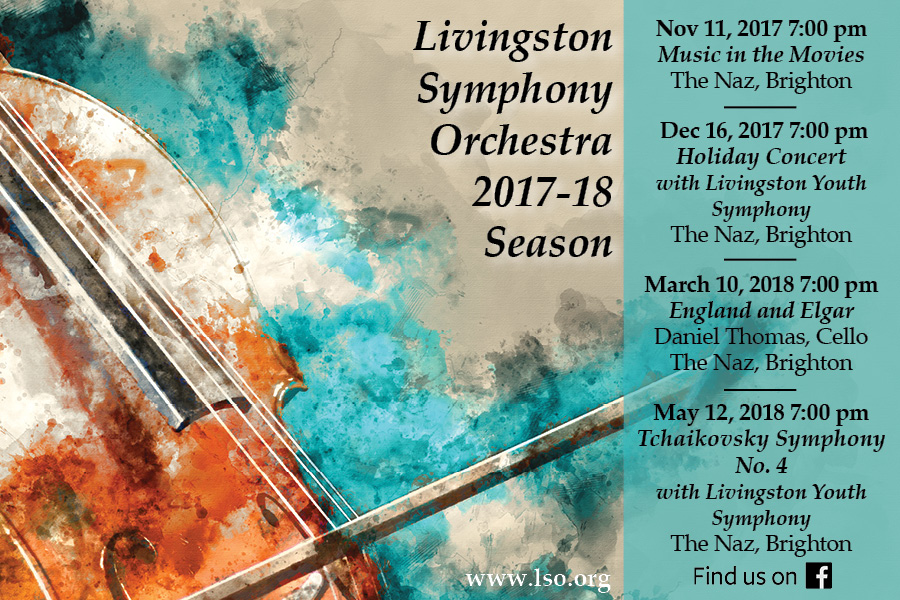 November 11, 2017, Music in the Movies
Featuring famous classical works featured in the movies.
December 16, 2017, Holiday Concert
Holiday concert with Livingston Youth Symphony
March 10, 2018, England and Elgar
Walton: Crown Imperial March
Elgar: Cello Concerto, Daniel Thomas, Cello Soloist
Delius: On Hearing the First Cuckoo in Spring
Elgar: Enigma Variations
May 12, 2018
New work by MSU student composer (partnership between LSO and MSU composition department)
Tchaikovsky: Symphony No. 4
NOTE: All performances begin at 7:00 PM.
We can't wait to see you!